Visit Yankee Ford to Learn More About This Exciting Model
Yankee Ford is proud to introduce Ford's newest innovation: The Mustang Mach-E. Portland, ME residents with a desire for a zippy electric vehicle with plenty of space for gear, passengers, and more can stop looking now. Ford took inspiration from its timeless coupe design while upgrading it for the new world, resulting in an electric crossover with style. Its all-electric design means savings at the pump - because you won't have to visit one anymore. Learn more about the 2021 Ford Mustang Mach-E today and learn more about the limited-run First Edition, arriving in late 2020!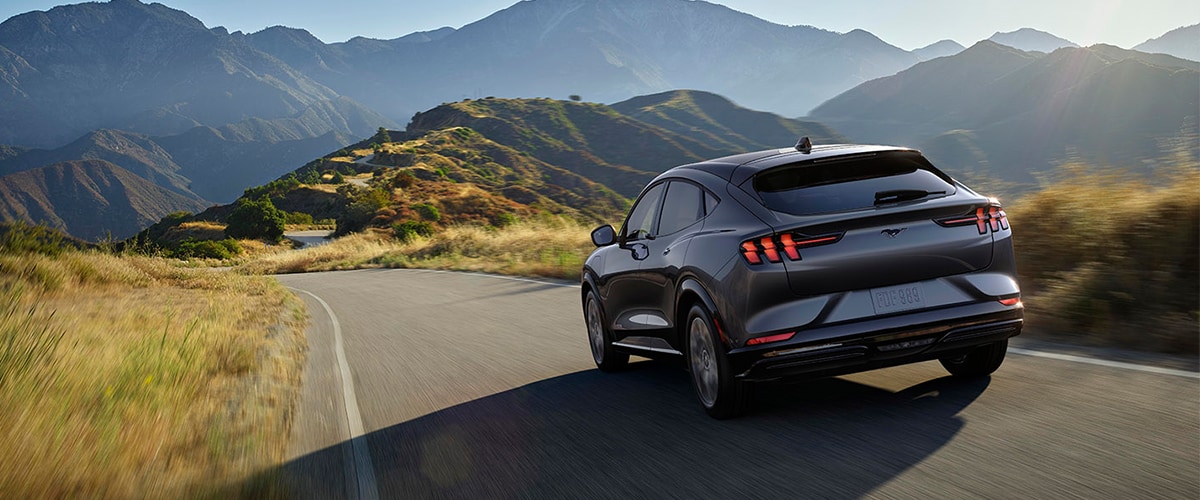 Why Portland, ME Residents Should Buy an Electric SUV
Eventually, electric cars might overpower the combustible engine competition. But for now, they're still an unknown quantity. At Yankee Ford, we understand many potential customers might not fully understand the benefits of owning one. Our goal is to educate our customers about the strengths and advantages posed by the Ford Mustang Mach-E's electric engine and why they should take one for a test drive. For instance, electric cars:
Cost Less: Beginning at roughly $42,000, the Ford Mustang Mach-E features a lower up-front cost than many fuel-powered crossovers. When you add the additional savings that owning an electric vehicle provide, it's a no-brainer.
Eliminate fuel costs: Fuel is one of the highest costs of owning a vehicle, especially in most crossovers and SUVs. While Yankee Ford carries several fuel-efficient models, only an electric car will eliminate them.
Require Less Maintenance: Oil changes and other combustible engine-related maintenance tasks disappear when you purchase an electric vehicle. While your old ride required expensive oil changes every three months, your new one won't need any at all.
Offer unique financial benefits: Maine residents should take advantage of the state's rebate program. The program aims to convince consumers to go electric. If you purchase a Mustang Mach-E electric crossover, you might qualify for an instant rebate of up to $2,000.
Are the future: Be an innovator! Chargeable vehicles are the future, and Portland, ME residents can place themselves on the right side of history with a brand-new electric crossover vehicle purchase. As a bonus, Mach-E drivers make a difference in the environment.
Enhance air quality: The Ford Mustang Mach-E produces zero emissions. When you drive one, you can rest easy knowing you're contributing to the betterment of Portland, ME's beautiful seaside communities.
Are safety tested: Federal government laws and regulations places just as stringent safety standards on the Mustang Mach-E during the design and testing phase of development. As a result, Mach-E drivers can count on boosted safety features.
Deliver a quiet ride: You won't believe the difference the lack of a noisy engine can make. Driving a Mustang Mach-E is a sublime and tranquil experience, one each of our customers can enjoy.
Result in preferential parking: Many local businesses do their part to encourage more responsible environmental practices. One of the ways they do so is by installing EV charging stations on-site and providing dedicated electric vehicle parking spots close to the building.