Fall in Love with a 2020 Ford Mustang Today
Tear Up the Portland, ME Streets in a Mustang Convertible
While some of our customers merely require a sensible commuting vehicle, those cars don't satisfy the need for pure power and speed. Sometimes you want to hear the tear of the tires against the pavement and engine roar as you travel the Portland, ME streets. For those times, Yankee Ford proudly offers the 2020 Ford Mustang. We have years of experience helping customers locate a sports car they can enjoy driving for years. We're confident you'll say yes to the Mustang's potent engine, zippy handling, elegant cabin, and ample trunk space within minutes of taking it for a spin. But Yankee Ford wants to work with customers who have all the information they need to make an educated decision, so read our buyer's guide below. 
What are the Benefits of Owning a Mustang Convertible?
Buying a sports car might seem like a frivolous expense, but it's not! Not only does a Mustang represent a status upgrade, it's also a vehicle built to Ford exacting standards. Decades of engineering has refined the Ford Mustang and all its trim varieties into a lean, mean, driving machine. So, why take the plunge on a sports car? We believe there are five critical benefits to owning a sports car: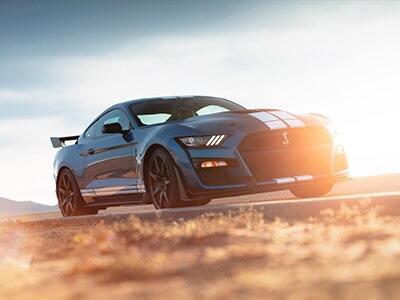 Value:
All new cars depreciate as you drive them. The same is true of a sports car and the Ford Mustang as well. But sports cars tend to be more recession-proof than sedans, SUVs, and trucks, and they hold their value for longer. Sometimes, a newly-purchased sports car becomes an iconic collector's item down the line - even the 2019 Ford Mustang.
Fun:
Inject thrills into your daily commute with a brand-new Mustang convertible. Ford builds their sports cars to be fun, and the Mustang is no exception. Rekindle the feeling you first felt when you first got your driver's license. Plus, you can enjoy being the enjoy of pedestrians and other motorists.
Status:
Sports cars are status symbols, but they don't have to be prohibitively expensive. The Ford Mustang bridges the gap between affordability and elegance effortlessly. Owning one allows you to flaunt the successes you earned for yourself.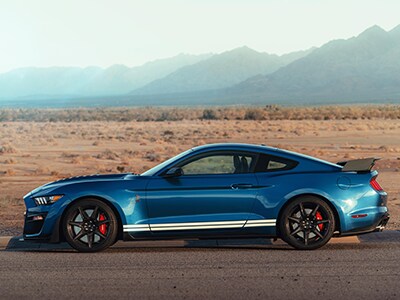 Personalization:
Sports cars offer numerous personalization options to those who purchase one. From adding wings to custom paint jobs, the base design of this classic car is a blank slate for injecting your personality into the vehicle you drive every day.
Resale value:
If kept in good condition, a sports car - like the Ford Mustang - will sell quickly and for a good chunk of change. And because it doesn't depreciate like other cars, you'll get much more money during the sale.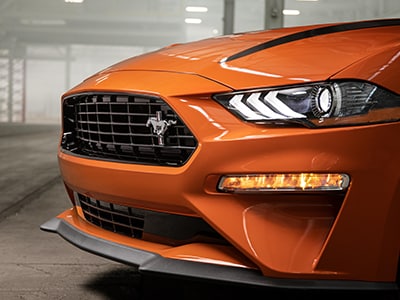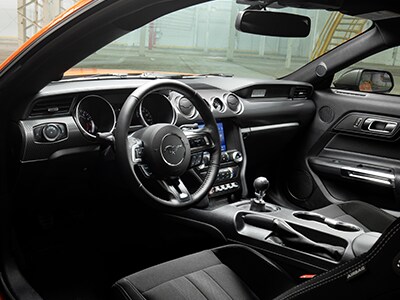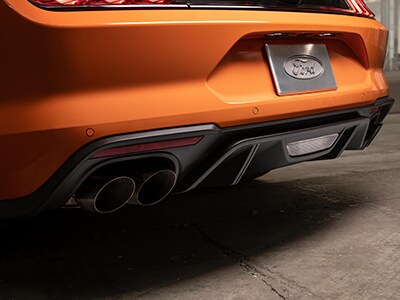 ---
What are the Different Kinds of Ford Mustangs?
As with other models, Ford commitment to providing variety means Portland, ME residents can find a Ford Mustang that works for their needs. The 2019 Ford Mustang includes eleven distinct trims, each with unique qualities and specs. We're confident you'll find something that works for you. When you visit Yankee Ford, be sure to ask our sales team about your options:
EcoBoost® Fastback: This model is perfect for those who want the thrills of a Mustang without the high-end price tag. The 2.3L EcoBoost® engine delivers 310 horsepower and 350 lb.-ft. of torque.
EcoBoost® Premium Fastback: The Premium Fastback trim combines 310 horsepower with a sleep wheel and stripe package, Sync® 3 touchscreen, and EcoBoost® performance package wheel in black-painted aluminum.
EcoBoost® Convertible: If you want to feel the sea breeze sweep through your hair while driving, then opt for the Ford Mustang convertible.
GT Fastback: If 310 horsepower doesn't cut it, then bump up to the next level. The GT Fastback trim includes alluring design, intuitive interior features, and a whopping 460 horsepower.
EcoBoost® Premium Convertible: While the horsepower on this trim is a step down from the GT Fastback, it does provide other features, such as a damping system for an ultra-smooth ride.
GT Premium Convertible: Combine the best of both worlds by opting for this trim, which provides massive horsepower in a convertible frame.
GT Premium Fastback: Some of our customers want to step up from the GT Fastback. At 460 horsepower and a 10-speed automatic transmission, this is it.
Bullitt™: While we don't condone reckless car chases, we do recommend the Bullitt™ a Steve McQueen-inspired take on the Mustang that features 480 horsepower.
Shelby GT350®: Featuring 526 horsepower, RECARO® cloth/Miko® sport seats, and independent rear suspension, the Shelby GT350® is truly a premium ride.
Shelby® GT350R: Shelby® GT350R owners can rely on 527 horsepower at 7,500 rpm, a six-speed manual transmission, track apps, MagneRide® damping suspension, and much more.
Shelby® GT500®: Finally, Yankee Ford presents the Ford Mustang Shelby® GT500®, which boasts a mind-boggling 760 horsepower at 7,300 rpm. Also, drivers can enjoy LCD digital instrument cluster with MyColor®
Inside the 2020 Ford Mustang's Enthralling Design
Not much has changed over the years. As one of the most iconic American-made sports cars on the market, the Ford Mustang still packs an impressive visual punch. Walk to the front of the car and feast your eyes on the enduring Mustang logo emblazoned on the black mesh grille. The headlights are slanted and sleek, and beneath the grille lies a second grille. After the sharp upward angle from the windshield, the Mustang's contours dip slightly and reveal a sexy rear light display, two exhausts, and the Mustang logo. Customers won't lack for paint job choices either. Accentuate the polished curves with shadow black or magnetic paint. Paint a striking blur through the streets with race red, twister orange, or velocity blue finish. Want a racing strike? All you have to do is visit Yankee Ford today.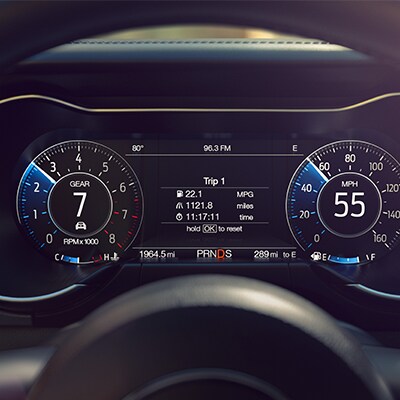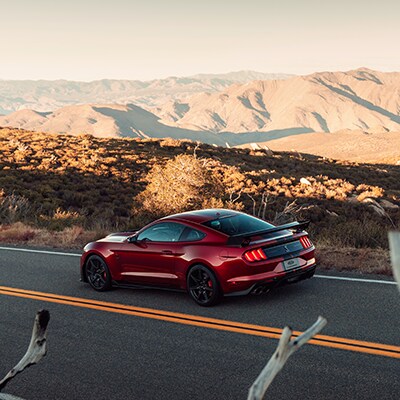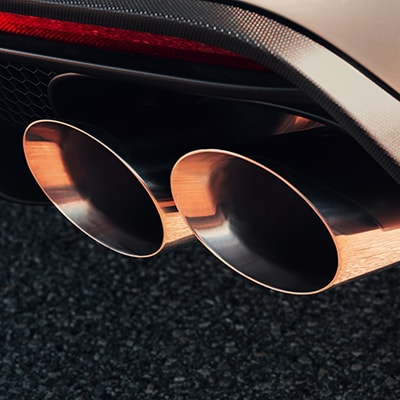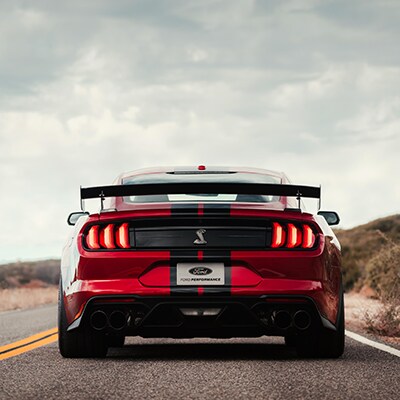 Which Mustang Convertible Has the Most Horsepower?
Among the eleven Ford Mustang Trims, the Shelby® GT500® offers the most horsepower (760 at 7,300 rpm). While each trim packs a healthy punch, those who are looking for a beast to drive should give this trim level serious consideration. But what about fuel economy? Ford is committed to providing consumers with the best possible fuel economy possible. Potential Mustang buyers should keep in mind high-horsepower vehicles generally burn fuel faster than those with more passive engines. Before you select a model, keep these figures in mind: 
EcoBoost® Fastback
EcoBoost® Premium Fastback
EcoBoost® convertible
GT Fastback
EcoBoost® Premium Convertible
GT Premium Fastback
Bullitt® Fastback
Shelby® GT350® Fastback
Shelby® GT350R® Fastback
Shelby® GT500 Fastback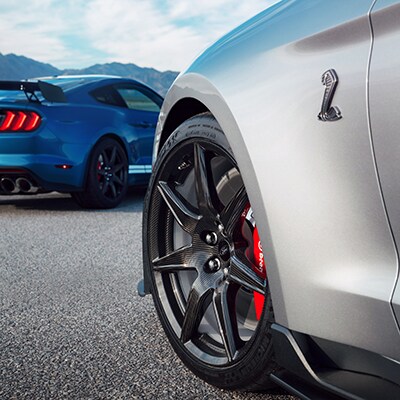 Yankee Ford Has Ford Mustangs for Sale
Want to test drive a new Ford Mustang? Visit our Ford dealership to take one for a spin. You won't find any pushy salespeople here We're here to answer your questions about Ford's outstanding warranty and other additional features. Visit today to get the ball rolling on your 2020 Ford Mustang purchase.
Sorry, there are no matching vehicles in stock at this time. Please contact us for more information or submit a vehicle search request using our CarFinder tool.
Reset Search
Make an Inquiry
* Indicates a required field
Hours
Monday

8am-7pm

Tuesday

8am-7pm

Wednesday

8am-7pm

Thursday

8am-7pm

Friday

8am-7pm

Saturday

8am-6pm

Sunday

Closed